Related Pages
Enquiries
Please fill in the form below with your enquiry and we will be in touch as soon as possible. Alternatively contact us via phone or email and we can deal with query that way. The tinted fields are mandatory.
Address: Gledhill Spare Parts Ltd, Sycamore Estate, Squires Gate, Blackpool FY4 3RL. Tel: 01253 474412. Fax: 01253 474505
Parts brochure
You can now browse through our parts range offline by downloading our parts catalogue.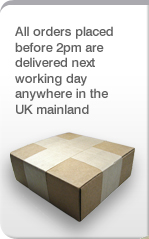 Building Products
Spare Parts
Contact
Gledhill Spare Parts Ltd
T: 01253 474412
F: 01253 474505